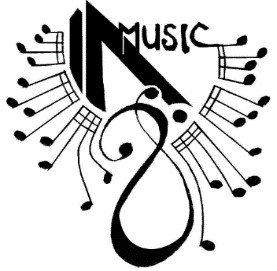 Welcome to a new school year at the International Academy! What a year it has been. We have all been sharing a unique time and it seems the coming months will continue to offer new realities. The music year at IA ended in March with the Bands and Orchestras getting all 1s at Band and Orchestra Festival. The Choirs never got to attend their Festival, but Mr. LaNoue and the IA Central Virtual Choir gave us a performance that you can view via the IA Music Boosters Facebook page at https://www.facebook.com/groups/iamusicboosters/permalink/3834813856590342/. It is worth the click!
Normally, I would devote this paragraph to information about Music Night when we distribute the uniforms to the students. However, we have not yet scheduled the event given the current circumstances. Many returning Music students still have their tuxedos from last year. We will let you know how we will collect them so that they can be sent for cleaning. As soon as we are able, we will schedule the distribution of uniforms to all new students and the returning students who wear tuxedos. We do invite you to join us for our first Music Boosters meeting of the year on Wednesday, September 9 at 7 PM via Zoom. Details will be available closer to the meeting date. I encourage you to join us. Boosters meetings are a great window into the music program and the school as a whole.
Music Uniforms: All students in choir, band, and orchestra need a uniform. The girls' uniform is a long black dress which is available for purchase on Music Night. If your daughter already has a dress from previous years at IA, she can continue to wear it. Girls only need to attend if they are new to the school or need a new size. The boys' uniform, a black tuxedo, is rented annually from the Music Boosters' stock, with the white wing-collared shirt and black bow tie available for purchase on Music Night. All boys pay the dry-cleaning cost of $20 each year and new students will pay the deposit for the tuxedo. Further details on cost and payment options will be distributed prior to the event.
Please consider supporting the Music Boosters and return the form below or make a donation at our website, https://iamusicboosters.org/. The IA Music Program is world-class and can only remain so with the support of parents. Each year we provide funds for new instruments and scores for all the ensembles, produce the programs for the concerts, and underwrite music master classes. Donations this year will continue to support music at IA whether through traditional face to face formats or through remote learning such as virtual clinics with professional musicians or the purchase of technology to support such offerings. The Music Boosters organize the uniforms for all the IA Musicians and feed the students both after concerts and at the competitions they attend. We hold a Banquet for all IA Musicians and their families in February where we hope to see many of you. It is one of the highlights of the school calendar and we hope that circumstances will allow it to take place.
For families who are able, we ask that you support music at IA with a donation of $150 per family; we recognize that not everyone is in a position to make such a donation, especially in the current crisis. We hope that if you can make a contribution of any amount that you will. The Music Boosters can also use your practical help. If you would like to get involved as a Board Member we would be delighted; there is a role for anyone willing to help. Although volunteering at the moment may look different than in other years, we will need parents to plan and support new, safe, and enriching experiences for our musical community. We really encourage you to get involved; it is a fun way to meet other parents and find out what is going on.
Please feel free to contact me if you would like to become active, or if you would like more information about the Music Boosters. All the best for the rest of the summer! I hope to see you at our first Music Boosters meeting in September. We usually meet the first Wednesday of the month at 7 P.M.; for the foreseeable future those meetings will be via Zoom. You can keep up with Music Boosters meeting dates and all IA events by subscribing to the school calendar at the school website https://www.iatoday.org/campuses/okma-campus/okma-calendar. Please note the instructions at the top of the page.
Carol Hart
IA Central Music Boosters President 2020-2021
carolswebmail@yahoo.com
Please see the membership and donation form here. We thank you for your donations!